At The Beauty Rooms Lewes we specialise in a variety of leading brands of cosmetic and aesthetic treatments. Here we provide a summary of our current treatment brands.
Cryo Oxygen Microchannelling Collagen Induction Therapy offers the simultaneous delivery of Cryo Oxygen whilst our unique Microchannelling Roller creates hundreds of microscopic channels in the skin's epidermal/ dermal junction, allowing the topical infusion of powerful skin rejuvenation ingredients to be driven into the skin.
Resulting in:
• Instantly smooth, fresh, firmer, plumper and more youthful skin.
• Reduced lines and wrinkles.
• Tauter, more rejuvenated skin.
• Promotion of new Collagen growth.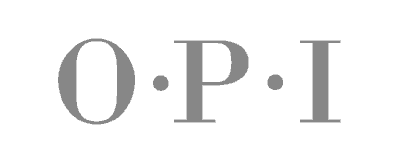 One of the world's most successful professional nail brands. Consistently recognised by the press, OPI has won numerous beauty awards for its results and stunning colours. OPI offers fashion-forward, stunning shades with clinically proven base coats, top coats and strengtheners, for the ultimate salon finish with long-lasting results. All OPI polishes are chip-resistant, long-lasting and quick-drying for a maximum gloss shine.
Gelish is the world's first hybrid gel colour. Unlike conventional gels or gel nails, Gelish applies like a normal polish (base coat, colour coats, top coat) but is cured under a LED lamp after each coat. Gelish can provide up to 3 weeks' worth of chip-free wear. There's no drying time, no smudges and it soaks off in 10 minutes with no damage to the natural nail!
The celebrities' favourite, Crystal Clear is THE original Microdermabrasion brand.
By gently exfoliating the skin with Aluminium Oxide Crystals, Microdermabrasion can be used to solve a wide range of skin conditions on the face and body. Rejuvenating, smoothing lines and wrinkles, brightening dull, dehydrated skin and tackling blackheads and pores. It's also very effective for reducing acne scarring and pigmentation caused by sun damage.
The DMK Alkaline Wash system is a remarkable treatment designed to reduce fine, downy hair. This type of hair is very difficult to remove as the hair growth is usually dense and it would take a long time to treat with electrolysis. It is also not suitable to be treated with IPL or Laser because it has no colour for the laser to target. The advantage of Alkaline Wash is that you can remove large areas of hair in one treatment with no discomfort as with other hair-removal systems. It also works well when combined with electrolysis and laser, which are suitable for the stronger hairs. After the first treatment, the hair will grow back at its normal rate, but as treatments progress the hair regrowth rate will become slower, usually resulting in a permanent loss over a period of time.
The treatment takes approximately half an hour and a patch test is carried out on the area to be treated, which ensures that your skin is suitable for the Alkaline Wash treatment. The treatment is completely pain-free, however, in some cases, the area can appear red and warm which is normal and will subside in a short period of time.
All areas of the face and body may be treated and the hair will gradually weaken so long as long as the hair is fine and downy. The treatments will be approximately 2 weeks apart to start with, then go onto a month apart and then longer periods of time as the hair starts to reduce in growth.
A full consultation and patch test will be carried out at least 24 hours before treatment and you must inform your therapist if you become pregnant or if you take any medication or vitamins in-between treatments.
What is Alkaline and how does it work?
Alkaline Wash is an alkaline powder that is mixed into a paste and applied to the desired area for a few minutes, depending on the coarseness of the hair. The treatment is not like a hair removal cream, it is of a much higher pH, which swells the hair shaft as it dissolves the hair.
The Alkaline Wash solution enters the hair shaft, damaging and weakening the papilla that the hair grows from, gradually reducing hair re-growth. As treatments progress, the rate of re-growth will be lessened, resulting in a reduction of hair re-growth and some permanent hair loss over a period of time.
Benefits
Alkaline wash removes fine downy hair, as well as improving the skin's texture.
It weakens and reduces hair re-growth.
Alkaline Wash may be used to remove any hair type but is most effective in slowing hair re-growth on fine downy hair, for which the treatment is designed.
Ideal for people who are unsuitable for waxing, electrolysis or laser.
The treatment is pain free.
Eradicates ingrown hairs and folliculitis and prevents them from reoccurring.
Non-invasive, no pulling of the skin is required.
Does not cause pigmentation.
Perfect for reactive skins as it will not cause skin irritations or rashes.
Suitable for all skin conditions and ethnic skin types.
Large areas of hair can be removed in one treatment.

Decleor has been recognised around the world for over 40 years as the trusted expert and innovator in premium aromatherapy skincare for men and women. Decleor continues to amaze and delight with pioneering aromatherapy treatments and Essential Oil formulations. With its holistic approach to beauty, Decleor's expertise in aromatherapy is perfectly demonstrated in the exclusive range of treatments available at The Beauty Rooms.

As the name suggests The CACI Ultimate really is the Ultimate aesthetic treatment system. As the very first treatment system to combine; Microcurrent Facial Toning, Crystal Free orbital Microdermabrasion and, LED Light Therapy Photo Stimulation, the CACI Ultimate is truly the most versatile treatment system available. CACI truly delivers visible and corrective results without the need for surgery or invasive procedures. The dramatic results achieved using their exclusive technologies have attracted an impressive celebrity following.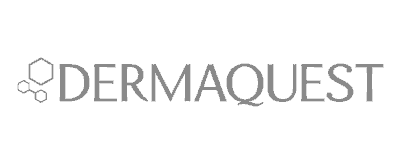 DermaQuests' collections treat a range of skincare concerns – from acne to age management – with luxurious care. The lines custom blends are rich in botanical stem cells, peptides and vitamins, along with hydrating and protective ingredients vital for maintaining skin integrity. The DermaQuest philosophy is to balance and repair the skin, delivering long-term results through the most cutting-edge professional treatments in the world of skincare science. The rewards of healthy, transformed and nourished skin are not only attainable, they are sustainable; DermaQuest's complementary homecare formulations elegantly preserve the effects of in-clinic treatments.
There is a range of effective, confidence-inspiring treatments available, which vary in intensity:
Mini Boost:
A very effective, rejuvenating mini hands-on facial ideal for clients short on time.
Classic:
Restore skin's natural radiance with a hands-on facial; a brilliant introduction to DermaQuest.
Resurfacer:
An exfoliating treatment capable of addressing a variety of concerns and desires by refining and polishing skin. Mild flaking can occur.
Advanced Resurfacer:
A more intensively refining and exfoliating treatment that delivers noticeably rejuvenated skin. Mild peeling can occur.
Peel:
Using active ingredients to treat concerns and needs. Peels work at a deeper level than resurfacers to achieve stunning, lasting results. Peeling will occur after these treatments.
A consultation and homecare advice are vital before your treatment journey can begin. This ensures you gain the best possible results in minimal time.
A course of treatments is usually required.
Treatment packages are available, please ask your therapist.
Intense pulsed light, commonly abbreviated as IPL, is a technology used by beauty studios and medical practitioners to perform various skin treatments including hair removal and photorejuvenation. The technology utilises specific wavelengths of light to target various chromophores in the skin.
Intense pulsed light describes the use of intense pulses of non-coherent light distributed over a range of wavelengths from 500 nm to 1200 nm, for removal of hair and other purposes. A related but distinct technique is laser hair removal; the primary difference is that laser treatment uses laser-generated coherent and monochromatic light.
The two techniques are often confused. One cause of confusion is the range of names used for intense pulsed light treatments, as intense pulsed light is a registered trademark, which was strongly policed during the early days of the technology, hence the introduction of new names and trademarks for similar or identical treatments.
A distinction is sometimes made between beauty-grade and medical-grade machines. This distinction is mainly to get around regulations. Under the CE system no such distinction exists, it is all seen as medical devices.
Cool, contemporary and utterly stylish. Youngblood Mineral Make-up is created out of only the purest and most luxurious ingredients to provide a flawless and natural look without the need for a heavy application.
Available in both loose and pressed minerals. The advanced unique milling process gives weightless, adjustable coverage that can be mixed and matched to create an endless array of jaw-dropping styles. Because it is completely natural, Youngblood is perfect for all skin conditions, products contain no fragrances, oils or talcs and are paraben free, so they are absolutely ideal for post-treatment application and actively help to soothe and heal the skin.
Youngblood gives you a healthy, radiant and noticeably natural look that lasts all day long . You know when someone is wearing Youngblood Mineral Cosmetics because people comment on their fabulous skin, not their make-up.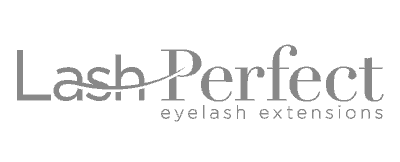 Lash Perfect is the Number 1 choice for semi-permanent individual eyelash extensions. Lash Perfect's semi-permanent eyelash extensions come in a range of lengths, thicknesses and curls to achieve the look and feel you would like. They can last up to 8-12 weeks depending on your natural lash growth cycle.
To keep your lashes at their very best I would recommend infill maintenance every 2-3 weeks.
How does it work?
Lashes are enhanced by attaching individual synthetic eyelashes to the natural lash, making them appear thicker and longer. The individual lashes are applied using a medical grade adhesive. This is compliant with all EU regulations and has an allocated ISO number.
The entire treatment lasts between 1 and 2 hours during which your eyes must remain closed until the end of the treatment. We will make sure you are kept comfortable.
Aftercare:
To maximise the life of a set of Lash Perfect semi-permanent eyelash extensions there are a few adjustments that you will need to be aware of to help maintain the strong adhesive.
Please read the below Do's and Don't's to help maintain your fabulous Lash Perfect flutter! We do supply important aftercare information to take home with you after your first treatment.
DO's:
Arrive completely free of cream, oil, shampoo, or hair conditioner around the eye area and free of eye makeup of any kind. This will allow us to spend the time applying your lashes and not taking your make-up off.
Allow plenty of time for your appointment, a full set can take up to 2 hours.
Try and avoid caffeinated drinks so that you arrive with a calm mind, allowing yourself to drift off while we apply your lashes.
Book regular lash maintenance so we can keep your beautiful lash extensions looking fabulous.
Call 01273 470097 immediately if you experience any problems with your lashes.
Apply Lash Perfect products only, such as the *Ultimate Finishing Glaze daily to lashes and the *Ultimate Black Mascara for the extra 'WOW' Factor!
DONT's:
Expose your Lash Perfect Lash extensions to any water for 24 hours after application – this can weaken the adhesive and cause extensions to fall off early.
Wear normal mascara. It is advised that you use oil-free eye products. We stock the recommended Lash Perfect Mascara and Eye Make-up Remover for you to purchase if you feel the need.
Avoid anything with hot water, or steam like a sauna, steam baths, hot yoga or hot water on the face for 48 hours after the lashes have been applied. After that, the odd steam or jacuzzi should be fine but repeated or prolonged exposure to heat and steam can weaken the lash adhesive and cause extensions to fall off early.
Attempt to remove your lash extensions yourself.
Use any products containing oil in them on your eyes. Again this can lead to the adhesive weakening and your lashes falling out earlier.
FIDDLE with your Lash Perfect Lash extensions as this can lead to you pulling out your natural eyelashes and leave your extensions looking sparse!